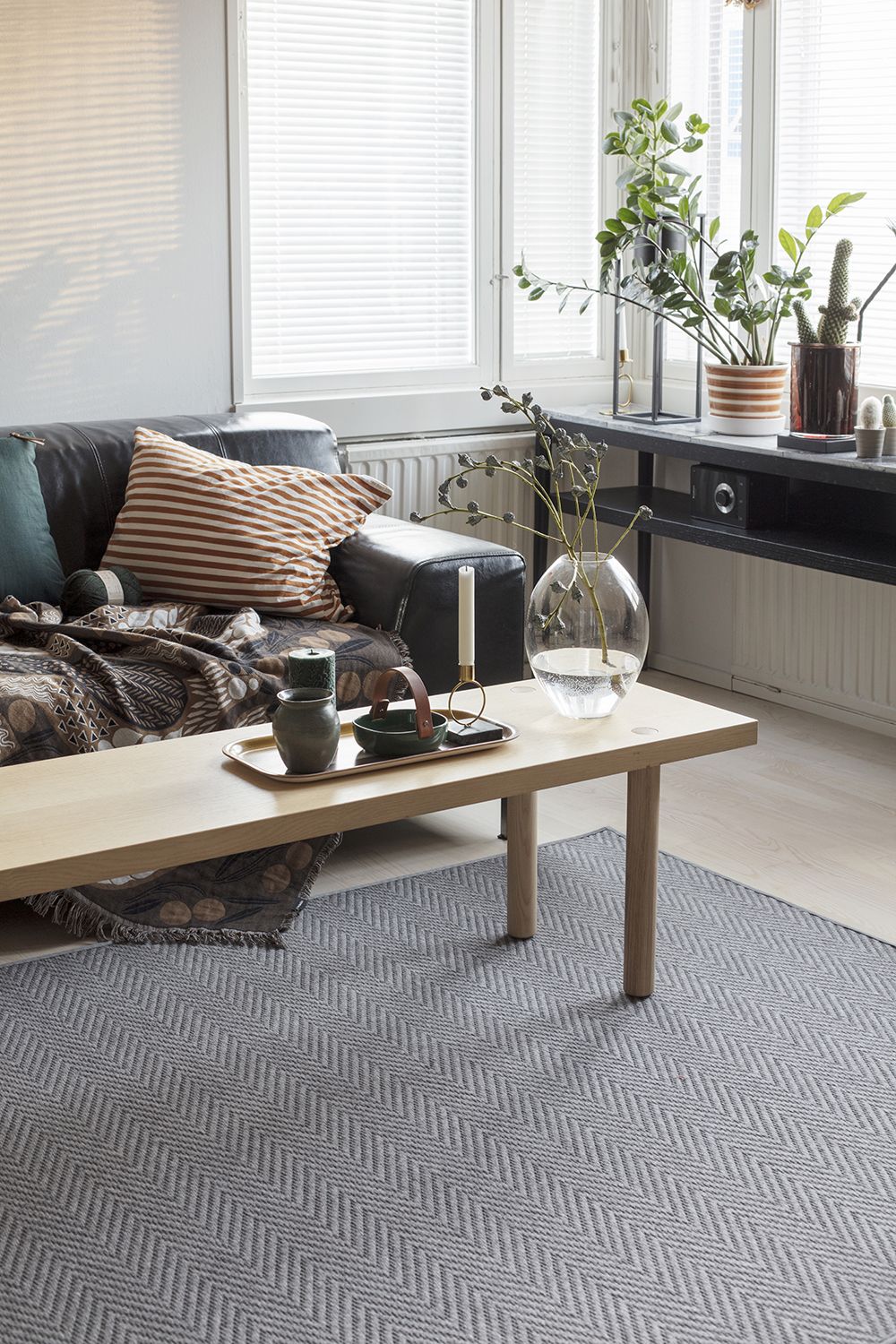 Top 7 Carpet Buying Mistakes to Avoid
1st January 1970
One of the best ways to spruce up the style of the different rooms in your house is to add floor treatments. Installing a carpet or placing an area or accent rug can make a whole world of difference in the room's appearance and overall vibe.
However, this task is not as simple as it seems. A lot of homeowners often end up with questionable choices or simply the wrong carpet for their home. Why? It's because they make carpet mistakes while buying carpets that stem from a lack of preparation or not having a plan.
So, if you want the task of buying a home carpet done right and quickly, make adequate preparations and be sure to avoid the common mistakes that people make. Seven of these crucial mistakes are discussed below.
Mistake #1 – Having no established options in mind
Before heading off anywhere to shop for a carpet, make sure that you already have designs you like that perfectly fit the style of the rooms where you intend to place the carpets or rugs.
For this, you can go on Pinterest and pin carpet designs to base your shopping choices on.
Mistake #2 – Not paying attention to the underpad
Another common mistake that people make when buying a carpet is not thoroughly inspecting the underpad. The underpad is what helps keep carpets and area rugs in place. If it's no good, it won't take long before you need to buy a replacement. So, make sure that the underpad is thick and has a good overall quality to prevent the carpet from moving around.
Mistake #3 – Not taking your family's lifestyle into consideration
Your lifestyle at home is an important consideration when shopping for carpets because certain carpet materials can prove to be a pain to deal with over time.
For instance, if you have little pets at home, you will find that particular carpet designs and materials such as wool accumulate more dander than others. If you are often too busy to vacuum your floors frequently, it's best to choose a lower maintenance anti-dust carpet. It is not only easier to clean, but it is resistant to different types of dirt as well.
Other lifestyle considerations include whether you have young children who play on the floor all the time, your budget, the location of your home, and even your personal values.
Mistake #4 – Relying on size estimates
Size estimates are often unreliable when it comes to buying carpets, and it's such a hassle to make an awkwardly sized one work or to have it exchanged for a carpet or rug in the correct size. So, avoid taking shortcuts; take the time to measure the room to determine the size of the carpet or rug you need for it.
Getting the right measurements before shopping for a carpet doesn't take too much time. So, make sure to get this done so you can avoid installation issues and the hassle of returning the carpet in exchange for the appropriately sized one.
Mistake #5 – Equating numerical value with quality
A higher face weight can be an indication of quality, but it is not the only variable that determines that. Do not get too fixated on the numerical value assigned to the carpet.
Instead, inspect the weave of the material (carpet density), the twist of the fibers, the type of fiber, the stitches on the edges, and the underpad. These factors are actually more indicative of the true value of the product.
Mistake #6 – Focusing on what's on sale
Sales are exciting because everybody's always looking to get the best value for their money. The problem is that focusing more on the items for sale can make you deviate from your true choices and standards. As such, there is a risk that you would not really be getting the best value.
When shopping for carpets that are not only stylish and functional but can also serve your home for a long time, it's smart to stay true to what you want. However, do inquire if you can get a good deal for it.
Mistake #7 – Not comparing warranties
Warranties are provisions that protect your investment. Therefore, it's good to compare the warranties of your top options before deciding on what you will buy.
When comparing warranties, look beyond how long they would last, and keep an eye out for terminologies like "exclusions," "abrasive wear," and "texture retention." These indicate limitations to the free-of-charge repair that the warranty is good for, for a certain period of time.
These are the seven most common mistakes people make when buying carpets. Now that you are aware of these, you can become better equipped to buy the best carpets to improve your home's aesthetics and functionality.
If you are looking for top-quality carpets with beautiful designs and that come with an excellent warranty, check NGC Nafees India's extensive selection. Our carpets, rugs, and mats come from the best manufacturers from different parts of the globe, and we offer these at the best prices.
Back to Blog