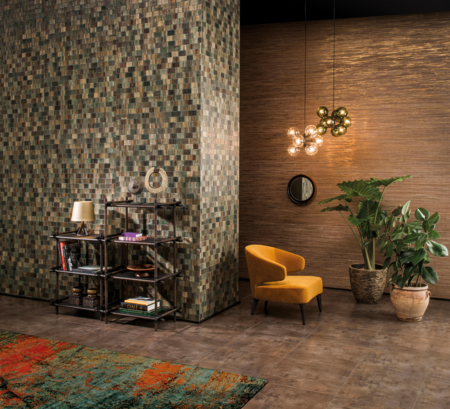 Why Use Wallpaper to Update Your Hotel Rooms
1st January 1970
Establishments whose primary purpose is providing accommodation need to update their interiors regularly. Owners have to do this to keep up with the times and make their hotel, inn, or bed-and-breakfast more appealing and enticing to guests.
These accommodations need to be redesigned, redecorated, or even renovated when some or most of their features already look tired and worn as this may drive away customers. Owners also have to invest in such projects if the overall style and design of their establishment appear out-dated.
Renovating and redecorating a hotel and other types of commercial accommodation, though, requires significant investment. Because of this, owners come up with different strategies to manage this type of project.
Some owners choose to renovate one or two areas or features at a time; others opt to create and work with a budget that allows them to improve all or several spots in their establishment at once.
If you own a hotel and think a renovation or redesign is in order, regardless of which route you go with, you can make a smart decision if you invest in premium commercial wallpaper in India for your rooms and other spaces.
Benefits of Choosing Wallpaper for Hotel Rooms
Wallpaper has been a staple in hotels and many commercial accommodations for many years now. Choosing wallpaper to update your hotel rooms, however, offers several advantages, the foremost of which include:
1. Variety of designs and style that elevate the look of any room
Wallpapers now come in more designs than the usual floral and striped prints. Because of this, you won't have any difficulty finding a style that can give your rooms a more modern look.
Specially designed wallpaper can create a unique look for your brand. This type of wall covering can also complement and enhance the current branding style of your establishment.
Matte finish, canvas-textured, glitter-textured, and 3D wallpapers are three of the best types of paper-based wall covering material for hotel rooms. They have a modern look and appeal that can elevate any space.
If you are looking to add a touch of class and elegance to your guest rooms, royal patterned wall coverings can help you succeed in this.
They all come in different colours and designs as well, which means you can select the best ones that work with and enhance the overall décor of your hotel and the existing fixtures.
With the right choice of wallpaper type and design, you can effectively give your hotel rooms a more modern, up-to-date look and ambience.
2. Ease of maintenance
Most commercial and hospitality wallpapers are washable. As such, they are easier to clean and maintain, especially when compared to painted surfaces.
Smudges and fingerprints, which are often left behind by guests on walls, are common in all hotel and commercial accommodations. Removing them from painted surfaces takes more time.
Washable wallpaper, on the other hand, can be easily cleaned with a cloth wet with water and delicate dishwashing products or soap. This spot removal technique often takes only a few minutes to complete, thus freeing your housekeeping staff to clean and spruce up other rooms.
Keep in mind that cleanliness contributes to the longevity of hotels and commercial accommodations. Updating your guest rooms with wallpaper can help your brand with this.
3. Hassle-free replacement
High-quality hospitality wallpaper is manufactured with material backing that supports long-term adhesion and, at the same time, quick removal. Because of this, you can have these changed easily once they show signs of wear and tear.
This benefit is also something that you will appreciate when you need to have certain parts of the wall covering replaced. Installers can remove and change areas or strips that are damaged or look unappealing without getting rid of the entire wallpaper.
Aside from experiencing fewer hassles and less downtime when you want your walls to look better, you can also save money since you won't need to have all the wallpaper replaced.
4. Cost efficiency
When you choose the right type of paper-based covering material and have it installed by professionals, your walls can impress your guests for many years. This is because high-quality wallpaper can last for as long as 15 years.
If your housekeeping team maintains the wallpaper properly, this feature can keep its excellent appearance for years without the need to replace damaged or badly stained areas or spots.
Also, premium paper-based wall coverings have a higher R-value than paint. This means they have better insulating properties, which will help the building conserve energy, whether temperatures are high or low outside.
This translates to lower energy bills, thereby enabling you to save money on your utilities.
With the right wallpaper, your guest rooms can have an updated, modern look effortlessly and quickly. And when all the guests are impressed by their accommodations, they will want to come back and recommend your hotel to others.
Because of this reason, do not discount the benefits wallpaper can give your accommodation when you need to update or redesign your rooms.
Visit our 'Wallpaper' page to see our selection of well-curated wall covering options for hospitality and commercial use.
Back to Blog