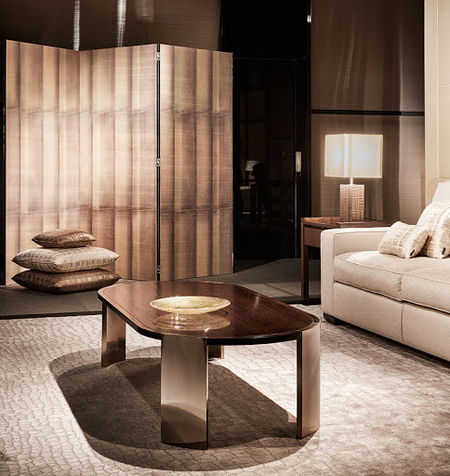 10 Best Places in Your Home to Use Wallpapers Creatively
1st January 1970
There's no doubt that wallpapers are versatile decorative products for the home or workplace. They are so much better than paint because they easily cover surface imperfections. At the same time, they come in so many more designs.
It's worth noting, as well, that top-quality wallpaper offers a variety of uses at home. So, if you are looking for ways to elevate the style of your living space, wallpaper is the "obedient ingredient" to use. To provide you with ideas on how to get creative with wallpaper, we have identified ten of the best places inside your home where you can use it.
1. Cabinets
Wallpaper is so easy to cut down to size to fit into the display cabinets you have around the house. You can line the shelves and back panels within these cabinets with wallpaper and create a more uniform look for your grand rooms, kitchens, offices, and bedrooms.
2. Stair risers
If you have stairs at home, you can provide these with a splash of colour and texture by attaching wallpaper to the risers. Again, wallpaper is so easy to cut down to size, and you can get those peel-off ones in different colours and patterns because they are very easy to use. You can even get the kids to help out with the installation, and the project will be done in no time.
3. Tables
Do you have a lot of banged-up tables at home that you want to give a more stylish and polished appearance to? Wallpaper can easily take care of that. All you have to do is choose patterned wallpaper with a nice texture (to conceal dings and scratches better) that you like and lay it down evenly on the table. Make sure to smoothen out the edges to prevent fraying.
4. Splashbacks
The best quality wallpapers these days have a coating that makes them not just easy to clean but resistant to water and oil, as well. You can use these as splashbacks for your kitchen. The wallpaper will not only protect your wall from staining splatters from cooking, but these will boost the appearance of the room, too.
5. Ceilings
If you have not yet tried applying wallpaper to your ceiling, give it a try and automatically provide a room with old-world appeal, especially if you have coffered ceilings.
Some of the best choices of wallpaper to use for the ceiling are those with metallic elements because these reflect light. Do consider wallpapers that are thick and textured, as well, because they can add richness to the overall interior design of rooms.
6. Doors
You can make doors more interesting and unique by glueing on different designs of wallpapers to the coffers. Doing this can instantly give a room that Alice in Wonderland vibe where there's an abundance of different prints and patterns that surprisingly go together really well.
7. Chairs
Take a cue from Martha Stewart who sticks thick, fabric-like wallpaper to the backrests of vintage French chairs. If you have these types of chairs and they are starting to look gnarly due to years of use, giving them a contemporary shabby chic look truly is just a matter of applying wallpaper to the backrests.
You can use scraps of wallpaper for this project, especially if you want to create a patchwork design.
8. Headboard
If you have a solid panel of wood for a headboard and you're getting tired of its country-rustic appearance, you can upgrade its style by covering it with wallpaper.
This is such an easy project to carry out. It would take less than an hour to apply the wallpaper and get a new and more stylish headboard for your bed.
9. Divider Panels
If you use a divider panel to conceal certain parts of your home, or you use these to create an instant dressing room, spruce up their appearance by changing the design of the panels with wallpaper.
In Asian countries, washi and other types of durable paper are used for these divider panels. Wallpaper is an excellent substitute for those.
10. Electrical socket or switch plates
Cover your electrical socket and switch plates with wallpaper to add some colour and interest to monochromatic rooms. You don't have to remove the plates from the wall. Just lay the wallpaper on the plates to accurately get the size and trace around the switches or sockets.
Afterwards, cut out the paper around the switch or socket, and then stick the wallpaper to the plate. With an Exacto knife, cut around the plate and get rid of the extra wallpaper.
Creative uses of wallpaper in your home do not stop with the ten shared above; there are still so many other possibilities.
If you are looking for beautiful wallpaper to use, visit us at NGC Nafees India.
We have an extensive selection of gorgeous wallpapers made by local and international companies. You will surely take delight in choosing colours, patterns and prints to use for your home.
Back to Blog