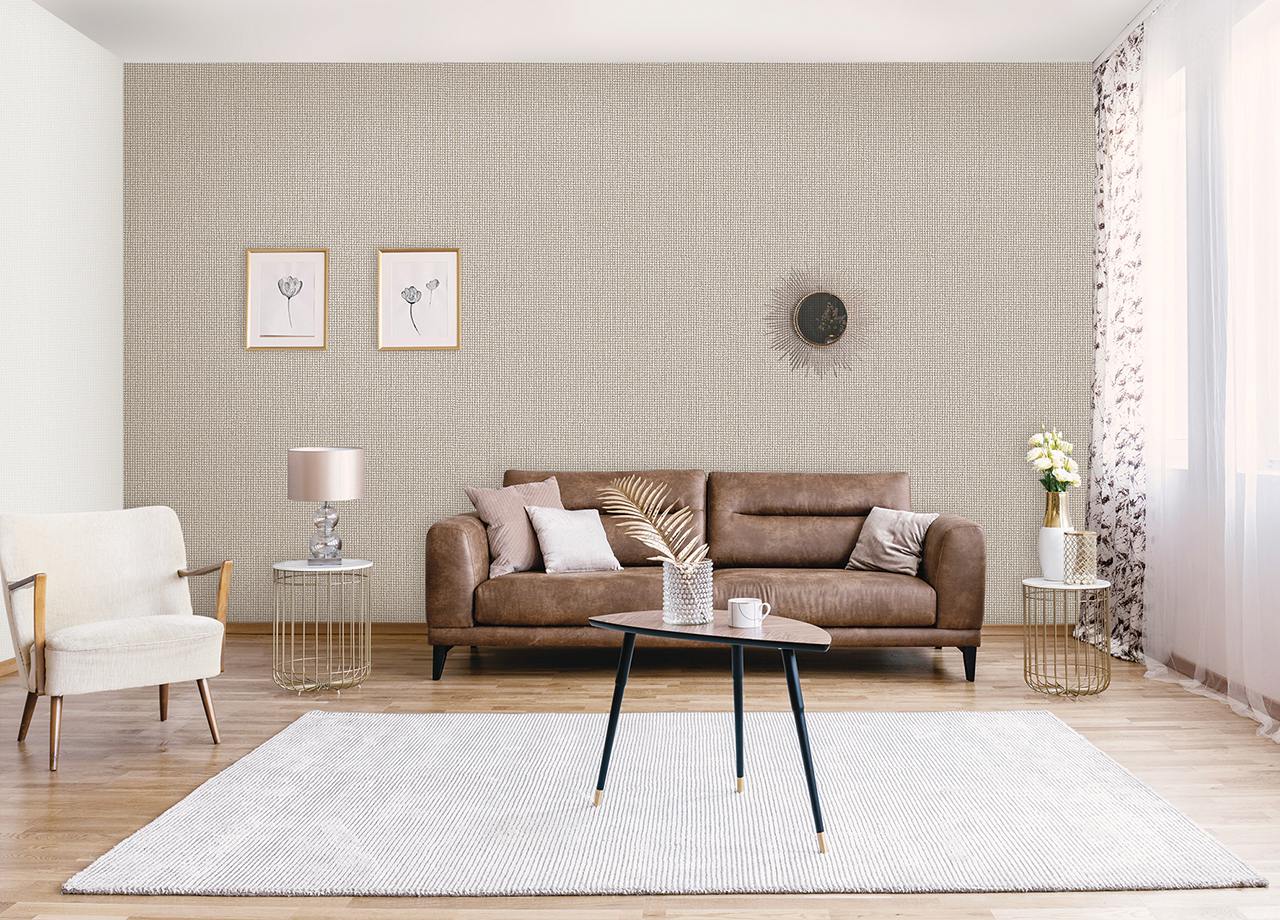 5 Tips for Buying the Perfect Wallpaper for Your Home
1st January 1970
Modern techniques and materials have encouraged apartment owners to turn to wallpapering. Like flooring, the walls of your property have the power to transform your ordinary home into a luxurious abode.
Wallpapers are an excellent way of adding colour and interest to your rooms. But with lots of superb options today, finding the perfect wallpaper for your home can be a daunting task.
Here are five proven tips to help you buy the best home wallpaper.
1. Figure out how you'll use the wallpaper in your home
There are different ways of using wallpaper in your home. You can use it to highlight a specific space or to enhance the entire appearance of the room. Determining how you will use it in your apartment will make it a lot easier for you to sort through the different styles and patterns available.
Cover all four walls
Using wallpaper to cover all the four corners of the room is the traditional way of installing this type of wall covering. It makes the room simple yet more fascinating instead of leaving the walls dull and bare.
Accent walls
Wallpapers can instantly transform a room into a space with a touch of style and design. You can just feature one wall to direct the eyes into it. For instance, you can install wallpaper on the wall behind a special décor to highlight the furniture.
Also, you can install two different wallpapers in one room, such as a tropical leaf pattern for an accent wall and a solid-coloured one for the other walls.
Chair rails
Installing wallpaper below or above the chair rail will bring depth and warmth to the room. This can also break up the hallway and introduce a unique interest in it.
You can try different patterns for either side, too. You can also anchor the wall with an interesting pattern below the chair rail. By choosing the right combination of designs, you can create an element of surprise not seen in most homes.
Wainscoting
Highlight a particular home décor by installing wallpaper above wainscoting. Opt for patterns that match the colour and design of the room.
On the ceiling
Wallpaper can also be applied to the ceiling to make the room more attractive and unique.
2. Choose the material
Wallpapers are made of different kinds of materials. Here are some of the best options:
Vinyl
Vinyl wallpaper is the most common type because of its ease of care and durability. It is made of vinyl film over a paper or fabric backing. The type that's backed with fabric is considered the most durable because it can be washed and scrubbed, and can be easily removed without leaving any residue on your wall. It is also highly resistant to moisture.
Vinyl wallpaper that's backed with paper is lightweight. It mimics rough walls like granite, grass-cloth, and plaster, so this is your best choice for walls that are rough or uneven.
Another option for this category is wallpaper coated with thin vinyl. However, it must only be used for smooth walls and low-traffic areas because it is easily torn and stained as opposed to the other vinyl types.
Foiled and flocked
Foiled and flocked wallpapers appear fancy and elegant. These are often used in dark spaces because of their ability to brighten up space. But be gentle when using these types as these wrinkle easily.
Textile
Textile wallpaper is made of natural fibres like cotton and linen with paper backing, but some options today are made of polyester. It is available in a wide selection of colours and textures ranging from very simple to elegant and formal.
Hand-screened
Hand-screened wallpapers are expensive because of how they are made. The colours of the paper are applied separately, using handmade silk screens instead of machines. Because its patterns are different from machine-printed options, greater finesse is required when installing it.
An important note when using this type of wall covering is to ask about the dyes used because some manufacturers use water-soluble tints. In such cases, avoid installing it in rooms with a high moisture level, such as the bathroom and kitchen, to prevent the colour from running.
3. Find the right design
Wallpapers are available in over a hundred designs, so you are not limited to plain choices. To narrow down your options, decide on what colour and pattern to purchase.
Small and large patterns
You can use both small and large patterns in a room, regardless of its size. A large wallpaper outline can be used in a small bathroom to create more drama, while small patterns can be used in large spaces where they can be broken up by doors, furniture, and windows.
Metallic
Dark spaces are best designed with metallic wallcoverings because of the latter's ability to reflect light. If the room has a small opening, reflective and shiny metallic wallpapers can brighten it up.
Textured and flat
Choosing between a textured and flat design is a matter of personal style. Generally, textured patterns give off a casual look, while flat designs will make a wall look more refined.
Vertical and horizontal
Vertical lines make a room appear taller, while horizontal lines make the space seem wider. Proper orientation will result in an excellent aesthetic effect.
4. Measure the space
Knowing how much wallpaper you need is tricky. But here is the basic formula to get the right measurement.
Step 1: Measure the height of the walls in feet and multiply it by the width of each wall.
Step 2: Get the sum of all the wall measurements in square footage.
Step 3: Subtract the measurements of the doors, windows, and other openings.
Step 4: Look into the roll label to determine how much it can cover. Make sure to buy a roll that can cover more than the computed total square footage.
Generally, it would be best to get an extra roll of wallpaper. To make sure that all rolls are from the same product run, buy everything you need in one shopping trip. Look at the batch numbers to guarantee that there will be no colour variation.
5. Enlist professional help
Experts in wallpapers are your best resource in finding the perfect wallcovering for your space. They can help you with just about anything — from selecting the most appropriate design to making exact measurements.
Here at NGC Nafees, we offer a comprehensive selection of high-quality wallcoverings perfect for all buildings. We can also help you with proper residential wallpaper installation and provide you with care instructions.
Choosing the best wall covering for your house is easy if you follow these tried-and-proven tips, so you can easily transform your bare, dull space into an extraordinary retreat.
Back to Blog