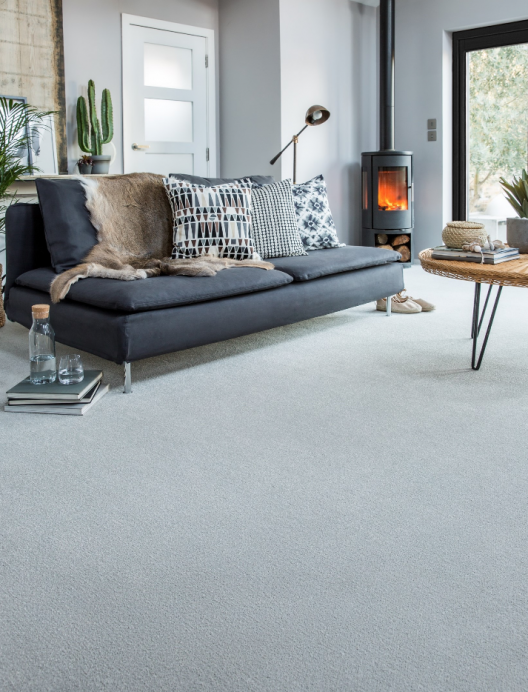 7 Top Advantages of Investing in Wall-to-Wall Carpeting
1st January 1970
Walking barefoot on carpet gives one a feeling no other flooring material can. It is soft and relaxing on the skin, although there is more to it than its texture.
Through the years, the popularity of installing carpets inside the home waned. Gradually, people saw the practical benefit of this material. As experts in carpet flooring in Dubai, let us share some of the reasons why it may be the perfect floor covering for your home.
1. Luxurious
Have you ever spent an evening or more in a five-star hotel? If so, then you may have noticed how extensive the carpets were in the building. Carpets are popular in hotels for several reasons.
Upon closer inspection, you can see what makes a luxury carpet. A combination of straight tufts of yarn for cut pile and short, densely-packed loops give it an elegant feel and appearance.
Pure wool carpets are exceptionally luxurious but also more expensive to purchase as compared to blends. A more practical option would be blends that combine nylon and wool. The carpet blends look stylish inside any home, but won't drain your wallet as much as pure wool carpets.
Another advantage of a luxury carpet is how it feels on the skin. Carpets, in general, feel comfy to walk on. Walking on velvet carpets, on the other hand, feels like your feet are floating among the clouds.
2. Varied and flexible
Carpets are available in a variety of sizes, styles, designs, and colors. Much like wallpaper for walls, you can find a carpet that reflects your personality or the ambiance that you want to achieve. They are built to suit any interior, whether it is traditional, contemporary, or modern.
With so many distinct samples to choose from, you can choose to have the flooring material as the foundation. Furnishings and décor can be added like layers of paint on a canvas. On the other hand, carpets are also masterpieces and can work as the focal point in a room.
3. Safe
Hard flooring materials may look cool, but they can be hard on the body. Slips and falls on stone, tile, or even wood can leave you bruised or injured. Slipping or falling is particularly harder on the bodies of toddlers and the elderly.
Injuries are not limited to humans either. Dogs and cats tend to sprint while playing fetch or with other animals inside the home. They can bump into walls or other furniture.
By going for wall-to-wall carpet installation, you are protecting the people and animals in your home from the painful effects of falling or crashing into walls. Get wall-to-wall carpeting to give your feet some traction.
4. Heat insulation
Carpets are soft and warm to the touch. When you live in a cold environment, having flooring that can retain heat well is advantageous. It can lessen your energy and heating bills in the long run.
5. Noise absorption
Furnished hotels, apartments, and condominiums typically utilize carpets because of the material's ability to reduce the amount of noise escaping from the room. The spaces may contain electronic appliances such as TV sets and stereos. These furnishings do not include what the resident owns or brings to the room, such as computers and phones.
Even just having carpet on the floor helps in noise reduction. Plus, this benefit is not just for you. The carpet's noise absorption property prevents your neighbors from overhearing what you are doing or saying, so your privacy is assured.
6. Low maintenance
People who have allergies or asthma are traditionally discouraged from living in a carpeted space. Carpets hold on to dust and animal fur. However, contrary to popular belief, having carpets is a good thing.
With hardwood, stone or tiles, animal dander, and dust rolls on the floor, like tumbleweed. On the other hand, carpet fibers work well in preventing the dust or fur from moving around. If you can take the time to vacuum the carpet on a regular basis, you can remove any potential allergens from the floor and prevent respiratory issues.
7. Play surface and seating
Living with young kids can be challenging. Parents need to encourage their children to play, explore, and discover new skills while keeping them safe from harm. Carpet wall-to-wall covering provides all these.
In some homes, parents buy rubber mats as play surfaces. Instead of purchasing rubber mats, carpet flooring provides a cushioned surface where your kids can play.
Perhaps you have a large group of friends coming over to watch movies or sports. Instead of worrying about having enough seats, your guests can enjoy the comfort of sitting on your comfy carpet.
Regardless of the size or the number of surface the material covers, carpeting provides a long list of benefits for homeowners.
Get in touch with NGC Nafees today if you are thinking of getting carpeting for your home.
Our team is ready and willing to answer any queries you may have and provide recommendations on carpets that would fit your needs.
Back to Blog